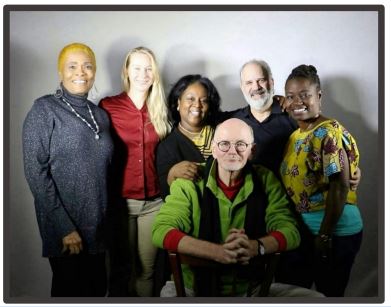 On September 8th, via Zoom, Guilford Poets Guild will welcome The Write Blend to kick off the Fall's GPG Second Thursday Series. The Write Blend is a unique, culturally diverse poetry ensemble of six poets whose poetry is published in a new collection of poems, entitled "The Write Blend". The poetry ensemble has most recently been featured on Poets vs Pandemic sponsored by Café Muse and Word Works Organizations. The Write Blend has read at the Library of Congress for the Maryland State Poet Laureate, Grace Cavalieri's, "The Poet and The Poem". The Write Blend has also performed for a Black History Poetry Festival, sponsored by the William Joseph Seymour Foundation in Oxon Hill United Methodist Church.
There will be an Open Mic from 6:30-7pm followed by The Write Blend's poetry from 7-8pm.
Please register to receive the Zoom link.