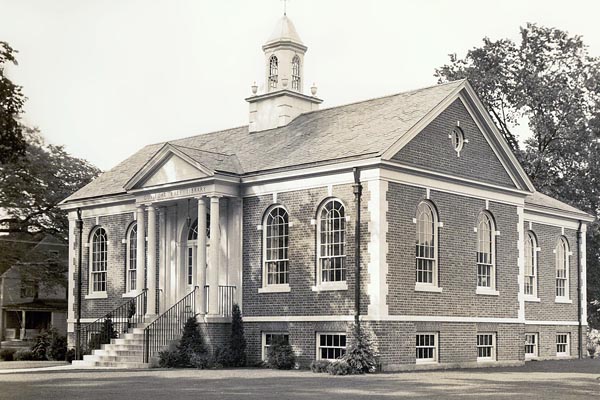 The riches of our eponymous collection reflect the commitment and dedication of Edith B. Nettleton, the town's first librarian, through whose efforts the Historical Room came into being.
Our collection includes books, diaries, letters, maps, photographs, postcards, scrapbooks, high school yearbooks, and early tax lists. Microfilm reels of the federal census for New Haven and Middlesex counties, from 1800 to 1930, are also available. Historical issues of The Shore Line Times and Guilford Courier are indexed and searchable through out catalog. A portion of the Guilford Keeping Society's collection of photographs, original manuscripts and documents is housed in this room as well.
Explore our historical resources
---
---

The Edith B. Nettleton Historical Room honors Guilford's first town librarian. The space is a hub of community learning, and is a fitting tribute to Edith.