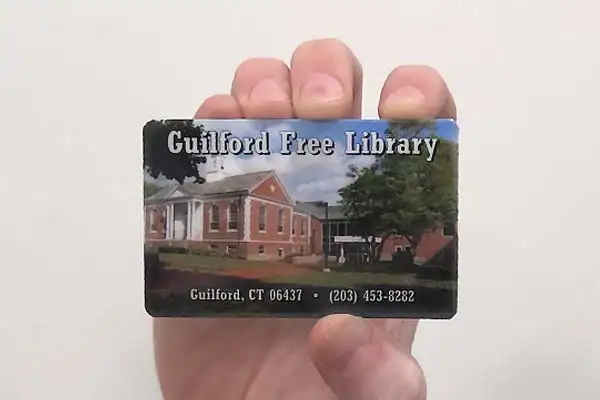 Request a card
Residents of Guilford may request a library card in person at the circulation desk or by submitting the online form.
If you submit the online request, a temporary barcode will be emailed to you. The number will give you immediate access to our holdings. Please keep it safe; your account will be valid for 30 days or until you come into the library to validate it and to get your permanent card.
To pick up your permanent card, please visit the circulation desk at the library and bring personal identification and proof of your current residential address in Guilford.