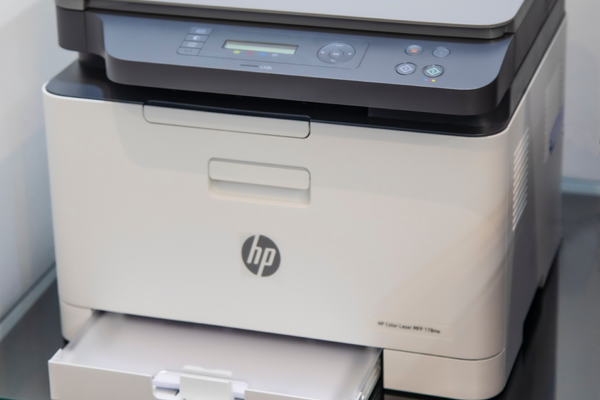 Print
Black and white as well as color laser printing services are available in the library. Networked printers are attached to each computer cluster, one upstairs at the reference desk and the other on the main floor in the children's area. Patrons can also print wirelessly, in black and white or color, from a laptop or mobile device. The wireless printer is located in the Business Center beside the adult computer cluster.
All printers have duplexing units for double-sided printing. Black and white print jobs cost 25 cents ($0.25) per sheet. Color print jobs cost one dollar ($1.00) per sheet.
Please stop by the reference desk if you need help with any of the services below:
Copy:
Copying costs $0.25 for black and white or $1.00 for color. Copies may be made on letter or legal-sized paper. Please remove ALL staples or tape from documents before placing them in the feeder, and ensure that papers are flat.
Fax:
Faxes costs $1.00 per page. Patrons can pay for faxes at the reference desk after your fax has been successfully sent.
Scan:
The library's touchscreen scanning computer is connected to two scanners: one has an automatic document feeder that allows for multiple pages to be scanned at once; the other is a flatbed that allows for single scanning of oversized pages. Scans can be emailed or saved to a flash drive at no cost. Scans that are sent to the printer in the business center will incur the regular printing fee of $0.25 per page.
.