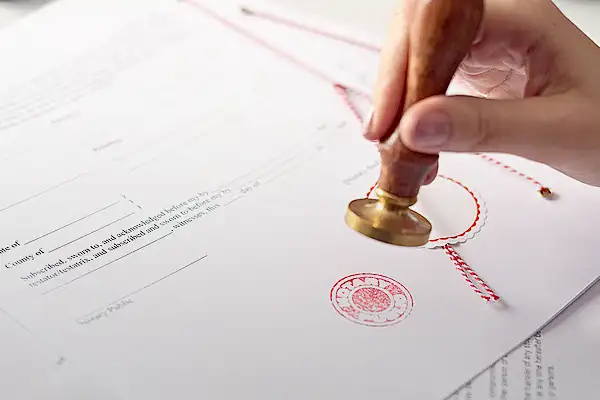 Please call the reference desk at 203-453-8282 or e-mail reference@guilfordfreelibrary.org to schedule your appointment. Please bring 2 forms of ID, including a picture ID, with your signature on each.

Acceptable forms of ID include:
A current passport from any country, in a language the Notary can read
A valid driver's license
A valid state ID
A military ID
A signed credit card
*Birth certificates and Social Security cards are not accepted as ID.
We are able to perform the following notarial services:
Acknowledgments
Affirmations
Affidavits
Oaths
Signature by mark
Depositions
*There are some exclusions. Please call for more information.
The person requiring Notary services must be sure the document is completely filled out, leaving no blanks except where the signature is required. If witnesses are required, please bring them with you. A $5.00 fee covers up to 5 pages; a $10.00 fee is applicable for 6 or more pages. Please call for specific details.