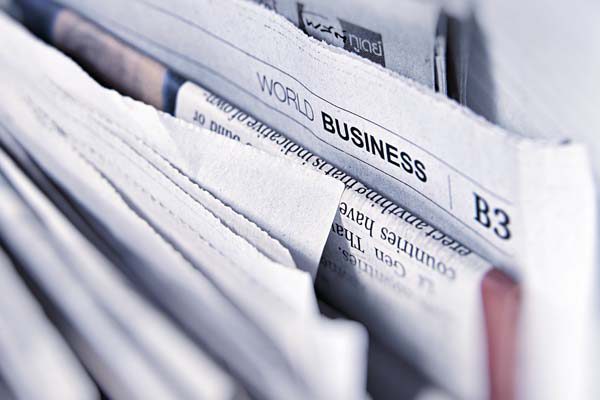 Your Guilford Free Library card confers full digital access to The New York Times and The Wall Street Journal on a 3-day, renewable basis. We also offer access to text versions of local and national newspapers via our NewsBank subscription.
New York Times

Guilford Free Library's New York Times digital subscription provides access to NYTimes.com from any computer or device, as well as access to the NYT app on portable devices.

Wall Street Journal

Guilford Free Library offers free and unlimited access to The Wall Street Journal digital content both in the Library. Start by setting up your account and then renew your lease every three days.

NewsBank

The NewsBank database also includes access to Heritage Hub and Black Life in America, and local news from the New Haven Register and Connecticut Post Collection. Login at the library or remotely with a Guilford library card.

NewsBank offers access to thousands of local news sources from around the country, available online 24/7 with your library card. NewsBank includes access to several Heritage Hub, Black Life in America and local news from the New Haven Register and Connecticut Post collections.

NewsBank offers a variety of collections of interest to Guilford patrons, including:

CTPost
Explore current and archived issues of the Connecticut Post will full-color newspaper pages and full-text articles.

New Haven Register
Text-only access to local news, information on businesses, government, sports, health, culture, and more.

Local Connecticut Newspapers
Explore local town news, events, and people with the Connecticut Post Newspaper collection.

Black Life in America
The experience and impact of African Americans as recorded by the news media; from 1704 to today.

Heritage Hub
Explore your family history with the premier collection of U.S. obituaries and death notices for in-depth genealogical research; 1704 – today.
Through the Connecticut State Library, we also offer access to full-text databases of current and historical newspapers from ProQuest, as well as EBSCO's Newspaper Source Plus, offering full-text articles from 500 major U.S. dailies and 700 international newspapers
CT Newsstream

CT Newsstream offers a unified search of several current and historical newspaper databases from ProQuest. Guilford patrons can access Full text articles from the Washington Post, Wall Street Journal and the New York Times (English and Spanish). The following historical papers are also available: The Connecticut Courant and Hartford Weekly Intelligencer (1764-1774, 1791-1837), The Daily Current (1837-1839) and The Hartford Courant (1840-1922).

Chicago Tribune

A text-only source of articles from the Chicago Tribune, 1992-present.

Hartford Courant

A text-only database of articles from the Hartford Courant, 1992- present.

Hartford Courant (historical)

Full-text and full-image articles for the Hartford Courant dating from 1764-1922.

Washington Post

A full-text database of articles from the Washington Post, 1987-present.

Los Angeles Times

A full-text database of articles from the Los Angles Times, 1985-present.